Early in my web career, say 2000, I was always told to limit what you emphasize. The theory is that the more you emphasize, the less something is emphasized. I remember debating with several content producers on this topic.
Fast forward to 2010, and the problem remains, just with different clothing. I was reminded of this with a recent twitter post by Jonathan Snook.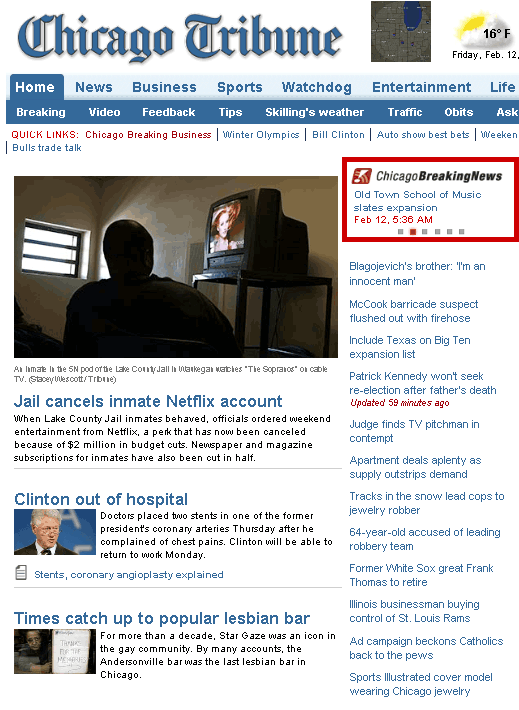 The problem smacks me in the face each time I visit the Chicago Tribune website. Above the column with top stores sits Breaking News, supposedly hot news stories that are taking place right at the moment. In the example above, one of the "breaking news" stories is a local music school that is planning on expanding their facilities. Ok … where's the breaking news? Many times during the day, when there aren't enough "breaking news" stories, they'll repeat average stories that appear pixels below in the column. What will happen when a BIG news story breaks? Will it be ignored without making it the featured story on the front page?
I think having a breaking news feature is great, but only when it's used only for breaking news, not trivial or mediocre information.